An electric grill is a grilling unit that uses electricity as its source of power. It has an electric element underneath the cooking surface that constantly and evenly distributes heat for cooking. Some electric grills have a drip tray that collects fats and juices produced while cooking. 
It's estimated that over 10% of Americans own electric grills. Additionally, the electric grill market is expected to grow from $4.01 billion as of 2020 to $5.2 billion by 2025. Therefore, if you have been thinking of investing in an electric grill, we got you. This post answers most of the questions asked about electric grills.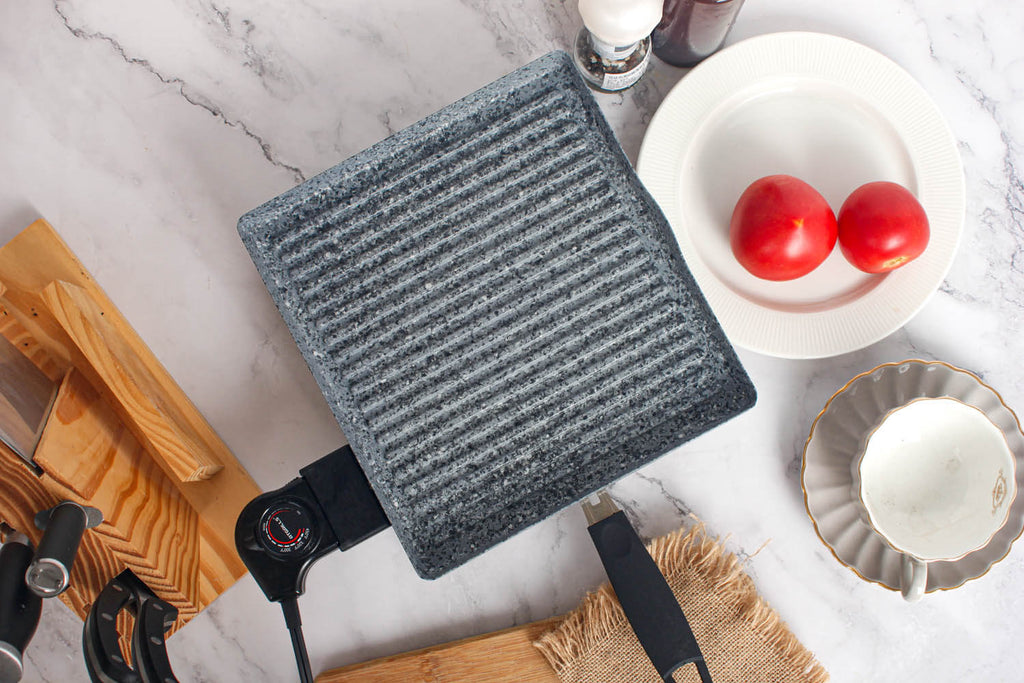 Can I use an Electric Grill Indoors? 
Yes, you can use an electric grill indoors. Most electric grills are virtually smokeless and safe for indoor grilling. 
Unlike outdoor grills, electric grills produce little to no smoke while cooking on them. That makes them a better choice of grilling indoors. 
Secondly, Electric grills are lightweight and compact thus are easy to move from one place to another in your kitchen. That also allows you to cook on a small table or kitchen top inside your house. Electric grills will fit in small storage areas because of their compatibility. 
Lastly, electric grills are easier to use and clean. They have a pretty simple setup that is easy to cook on. Cleaning is also hassle-free since they have removable parts. Some parts, such as the cooking surface, are dishwasher safe. 
Check our article on how to use an electric grill indoors.  
Does Food Taste Good on an Electric Grill? 
Foods cooked on electric grills taste great, like foods cooked on other conventional grills. Although the grilling experience differs, the taste doesn't. 
What differs between foods cooked on electric grills and other grills is the flavor. Why? Well, electric grills cook on indirect heat and don't produce smoke. On the other hand, charcoal and propane grills use flames for cooking yet produce smoke; thus, food easily acquires a smoky flavor. 
Did you know you can still get a charcoal/smoky flavor on an electric grill? There are simple ways of doing so, such as using wood/charcoal chips in a smoker box or aluminum foil on your electric grill while cooking. You may read our guide on how to get a charcoal flavor on electric grills.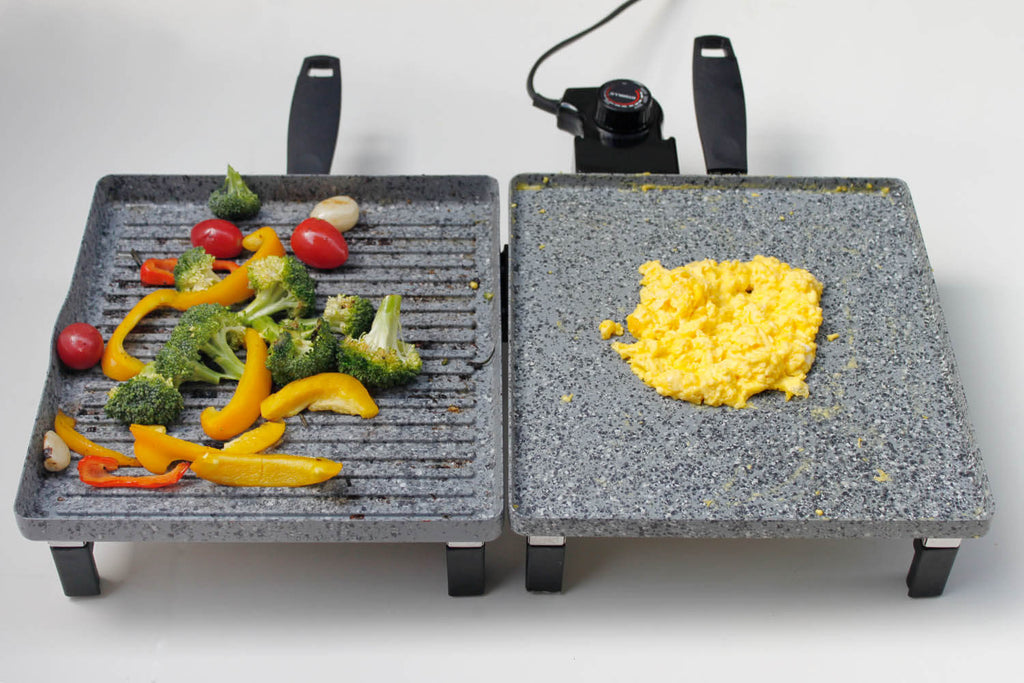 Are Electric Grills Good or Bad? 
 If you are looking for a convenient and easy-to-use grill, the ultimate choice is an electric grill. Like any other grill, electric grills have advantages and drawbacks. 
One great advantage of electric grills is that they are virtually smokeless and safer than typical grills. It's for this reason; they are suitable for indoor use. Also, electric grills are not subject to rules or regulations by states, municipalities, or property owners prohibiting the use of grills in apartments, condos, and balconies. 
Second, they are easy to use and clean. Setting up the removable parts of an electric grill is so easy. Cooking on the same grill is also a straightforward process. The temperature controls are of significance in heat regulation, and the non-stick surface rarely burns your food. Additionally, cleaning an electric grill's parts is easy. 
Since electric grills can be used indoors, they can cook throughout the year. They will grill during summer, winter, and any other time of the year. Also, the heating element on the cooking surface is designed to offer even heat distribution.
On the other side, most electric grills sizes are effective for home cooking due to the sizes of the plate. Also, they might not be the best for someone who is really into a smoky flavor of foods. However, electric grills heat faster; thus, cooking for many people is not a big problem. You can as well achieve a smoky flavor using various methods, as highlighted above. 
What Do I Consider While Buying an Electric Grill? 
If you wonder what to look for when buying an electric grill, here is our brief yet precise guide. Take note of the following factors: 
Ease of Use 
You need an electric grill that will not give you a hard time cooking on it. Therefore, electric grills that have non-stick and removable cooking surfaces are the best. Also, get a grill with a design that allows easy setup. 
Thermostat 
Get grills with an adjustable thermostat for effective cooking. It allows you to control temperature, thus attaining a suitable heat for the particular food you're cooking. With the right temperature, foods won't burn. 
Size 
Medium-sized and large grills are suitable for people who host block parties, while small-sized grills are ideal for a person who lives alone or with three other people in an apartment or condo. However, even with a small grill, you can still cook for a larger group, but you'll have to grill several times. 
Price 
Electric grills are affordable. However, their prices differ depending on their sizes. Grills are costing around $60, and others with larger cooking plates will cost less than $200. It all depends on your budget and the exact size you need.
Check out Atgrills indoor electric grills and griddles to cook food on a non stick cookware with natural stone coating.