You must have come across the term electric grill in the past. One reason electric grills are outstanding is their capability to grill indoors. They use electricity as their source of power. However, they produce reasonably similar results as those of the conventional gas and charcoal grills. 
How do you cook on an electric grill? If you are new to electric grilling or intend to purchase one, you are at the right place. This is a simple guide on using an electric grill for cooking most of your favorite recipes. Remember, grilling is enjoyable and results in the great taste of your food.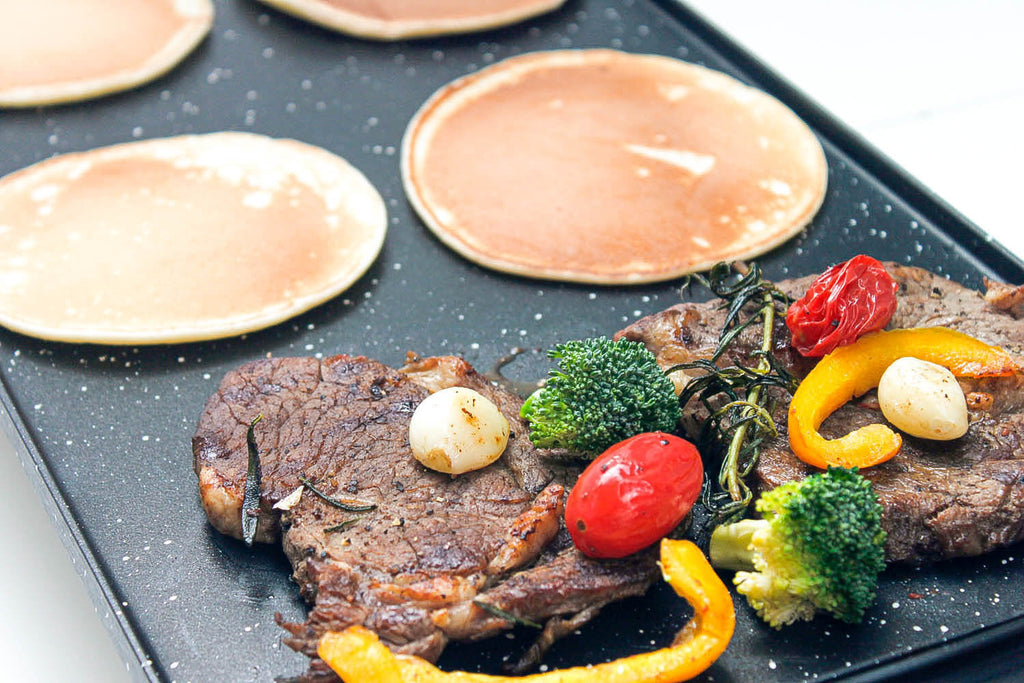 Types of Electric Grills 
Before we go into using an electric grill, let's first explore the different types of electric grills, i.e. open and contact grills. 
Open grills have a similar design to that of conventional outdoor grills. Usually, they can cook and handle food for parties or many people due to the large cooking surface. They are best for cooking hotdogs and hamburgers. 
Contact grills have two heating plates, and it doubles up as the Panini sandwich maker. They are best for cooking steaks, hamburgers, vegetables, and sandwiches.  
The two types are viable selections for indoor grilling. However, deciding between the two depends on your preference and the types of meals you cook regularly. Regardless of the type of grill you choose, you'll enjoy the following: 
Ease of use 

Less smoke 

Ease of cleaning & dishwasher safe parts 

No hassles with fuel sources 
How to Use an Open Electric Grill 
Most grills come with a user manual illustrating how to use that particular electric grill. Below is our basic guide on how to use an open electric grill. 
Start by setting up the grill on a flat, leveled countertop. Some grills come with a grill stand that you can utilize instead of your kitchen countertop. 

Be sure to check grilling temperatures from your respective user manual. 

Connect the grill's power cord to the power source. 

If your grill frame doesn't have a non-stick surface, use a cooking spray on it. 

Adjust the heat accordingly and let the grill heat. Be careful of the heated grilling frame. 

Place the food on the preheated grill. 

When the food is cooked halfway to the total grilling time, use a tong to flip the other side. It enhances even cooking. 

Once your food is ready, remove it from the grill and switch the power knob on the grill. 

Unplug the power cord from the power source and let it cool down. 

Once the grill is completely cool, remove the grate and the drip pans for cleaning.

Dry the parts of your grill for storage.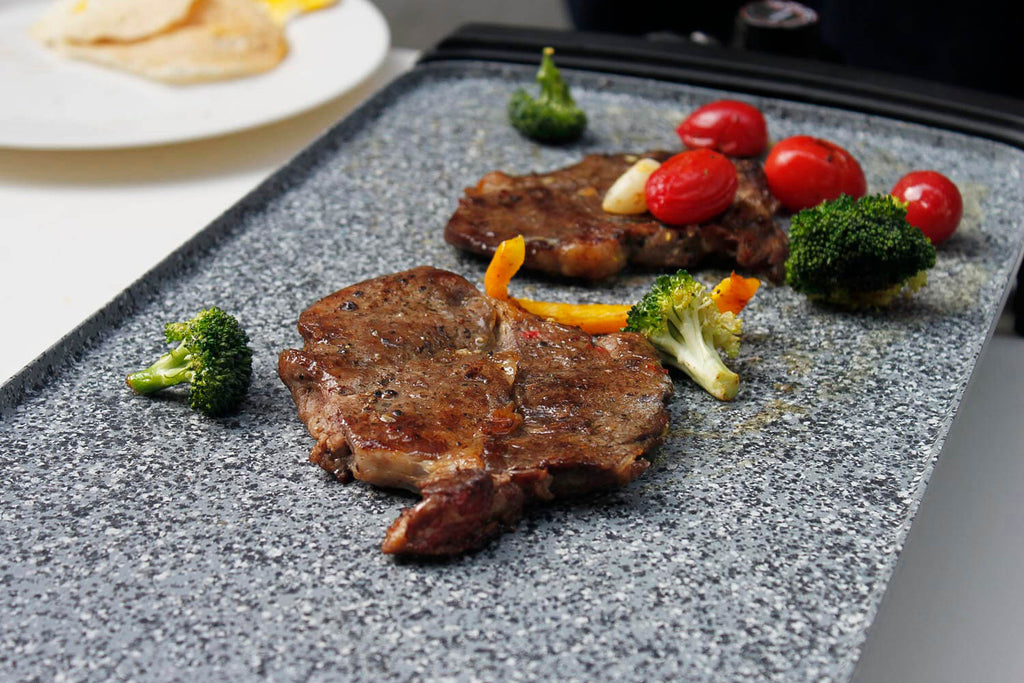 How to Use a Contact Grill 
Similarly, all contact grills come with a user manual from the respective manufacturers. Below is our basic guide on how to use a contact grill.
First, set up your contact grill on a leveled countertop. 

You can use a cloth to wipe any dust. 

Contact grills are pretty compact, and no much set up needed. 

Proceed and plug in the power cord to the power source. 

Close the plates and allow it to heat until it's ready for grilling. 

Open the grill and place your food on the lower plate. Then once again, close the grill. 

Allow the food to cook. The time for grilling varies depending on the foods you are cooking. 

Open the grill and use a tong to remove the food from the plate.  

Switch off the grill and unplug the power cord from the power source. 

Allow the plates to cool down. 

Clean the grill and store it. 
Seasoning an Electric Grill for First Time Use
Once you have acquired a new electric grill, you need to season it. Using it immediately without seasoning might result in messy cooking, including food sticking on the grill. 
Start by cleaning the grill with a wet towel. It eliminates any dust, contaminants, and manufacturing residues on the grill. 
Then spread or spray a small amount of high-heating cooking oils on the grill plate. In case you have excess oil on the plate, wipe it using a paper towel. 
Lastly, turn on the grill to heat for approximately 12-18 minutes until the oil smokes or burns.
Seasoning will result in a dark color on your grill plate and forms a non-stick surface. It will also prevent foods you will be grilling from burning; thus, less smoke will be produced. 
Final Thought 
Using an electric grill is pretty easy than even using conventional grills. For instance, it comes with temperature control features, and you do not have to keep adding charcoal or propane. It's also efficient in grilling foods. 
Lastly, electric grills are the best deal for anyone who wants to grill indoors or lives in apartments restricting charcoal and gas grilling. Their smokeless nature makes them effective to use in kitchen countertops. Check out Atgrills indoor electric grills and griddles to cook food on a cookware with natural stone coating.