Grilling is a popular activity among food lovers, particularly during summers. A significant number of people enjoy it as they spend time together with their friends. However, you ought to have a nice grill that will cook your favorite recipe. 
Is it worth buying an electric grill? Yes, an electric grill is worth it. There are several yet significant benefits you get from an electric grill. They are safe, have no fumes, affordable and convenient. Keep reading to find out why electric grills are worth your money. It also highlights things to consider before buying such grills.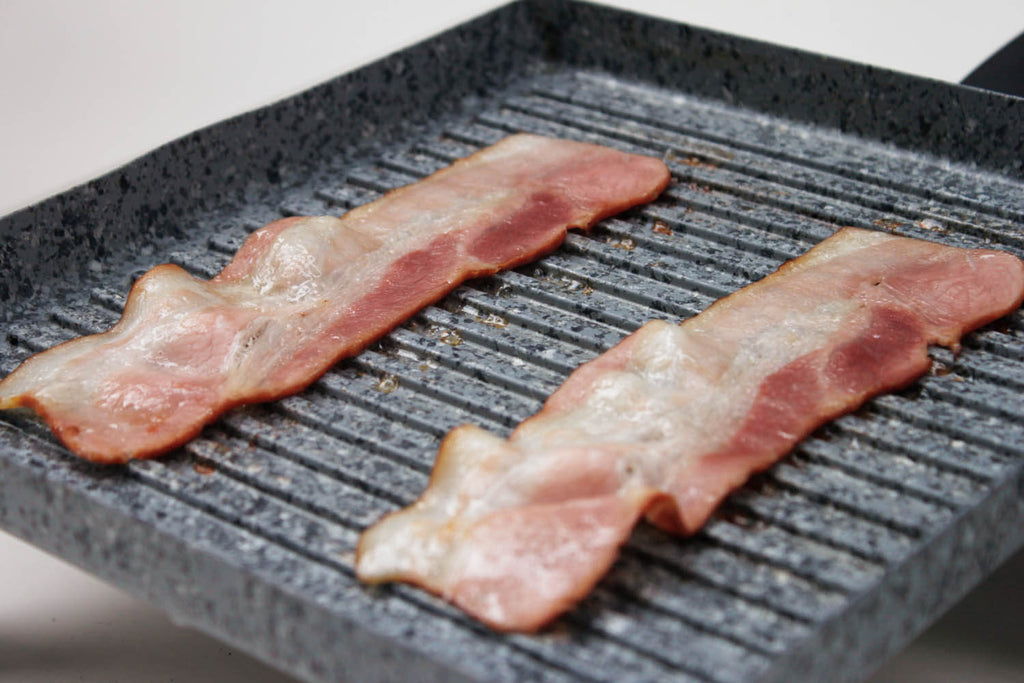 Why Electric Grills are Worth Buying 
Electric grills are tremendously gaining more popularity since a significant number of people have embraced cooking with them. According to market research, the electric grill market value was $3.04 billion in 2019, and it is predicted to rise to $5.26 billion by 2027. Furthermore, the same report highlights several reasons why more consumers are getting into an electric grill. They include:
Need for advanced kitchen appliances to avoid smoke and use of charcoal 

Need for homemade delicious grilled foods

Convenience

Ability to use indoors 
Electric grills feature simple designs that are easy to use by anyone. All you need is to place the grill on a flat surface, connect to power and start cooking. 
Cooking surfaces of electric grills offer even heat distribution and can cook a variety of foods. Therefore, they are one of the most versatile cooking equipment you can own in your kitchen. Additionally, the heat control features make it easier to regulate the temperature to a suitable range for specific foods. 
What are the Benefits of an Electric Grill? 
Several benefits come along with electric grills. 
1. Cost-effective 
Electric grills are cost-effective, i.e., they cost less money and give incredible results. For instance, there are quality electric grills that cost less than $60.
Additionally, electric grills are cheap and easier to run compared to charcoal or propane gas grills. Gas prices continue to rise, and you're required to change the gas tank regularly. For instance, a medium grill with a 20lb propane tank provides 18-20 hours of cooking time, and you'll have to refill it. Additionally, replacing the same propane tank will cost you about $60 (i.e., a price equivalent to that of an electric grill) or hundreds of dollars depending on the grill suitable to your needs.  
Choosing an electric grill for some of your cooking needs will help you avoid additional costs, and that could save you a lot. 
2. No Smoke 
Most electric grills are virtually smokeless compared to other types of grills. That means you should not be worried about dangerous fumes while using an electric grill. 
As a result, they are the ideal grills for cooking indoors. No worry about the smoke that is likely to cause air pollution. 
Additionally, a recent study has shown that cooking smoke is closely associated with an increased risk of respiratory symptoms (chest tightness, chronic bronchitis, shortness of breath, etc.) and respiratory cancers. Electric grills produce less to no smoke; thus, promoting healthier cooking. 
We have a blog discussing whether electric grilling is healthy. Please read it here. 
3. Convenience
Convenience is one the most significant factors that drive most people into electric grills. They have a compact design that allows for easier portability and storage. Also, you can easily set up the whole equipment within minutes and start cooking immediately. Consequently, people are not only using electric grills for indoor cooking but also during their camping days. That's how convenient an electric grill is! 
Also, cleaning is pretty easier since the parts you can disassemble the whole set up and some parts such as the cooking plate are dishwasher safe. 
4. Not Prone to Restrictions
Most people residing in rented units and specifically apartments rarely enjoy grilling foods. Therefore, usually, there are restrictions on using charcoal and gas grills in such places. However, electric grills are convenient and suitable for such tenants.  
Electric grills do not use any dangerous/flammable gases; thus, you're not prone to the risk of fires. Here is our overview on indoor electric grill safety. 
Things to Consider Before Buying an Electric Grill 
Now that you know why an electric grill is worth buying, here are a few things you must consider while buying one. 
1. Size 
Consider the exact size of electric grill you ought to buy depending on the number of people you'll be cooking for regularly. Grills with small to medium cooking surfaces are ideal for cooking for a few people or a family, while larger ones are good for commercial purposes. 
2. Heat 
You need an electric grill that has enough temperature to cook your favorite recipes. Usually, grills with more temperature settings are the best since you can have them at any heat level. Additionally, those electric grills that come with a temperature gauge feature (built-in or add-on) are great. 
3. Ease of Use
It's worth considering how easy you can to use an electric grill. One good thing about most of these grills is that they are easy to operate from connecting to power, cooking to regulating heat. So it's not a debatable point. 
4. Durability 
You need an electric grill you can use for a prolonged period. Therefore, do not overlook the quality and the type of material used by the manufacturer. 
For instance, an excellent electric grill should not rust easily, and its parts ought to be dishwasher safe. 
Bottom Line 
Electric grills are worth the investment. You can hardly enjoy the above-highlighted benefits from a conventional grill. An electric grill is affordable, cheap to maintain, easy to use, and can be used anywhere, including indoors. 
However, you should always buy quality grills that can attain your required heat levels, have a suitable cooking surface size, and that will last longer before you buy another one. 
Check out Atgrills indoor electric grills and griddles to cook food on a cookware with natural stone coating.