When summer comes, most people grill their favorite recipes or try new recipes from a forum or friends. Additionally, a significant number are embracing electric grills because it allows them to grill throughout the year at their homes.
What can you cook on electric grills? Electric grills are versatile kitchen appliances that cook various foods, from steaks and shrimps to grilled vegetables. Down here is our list of the best foods/meals you can cook on electric grills any time of the day. This article also briefly highlights how the two styles of electric grills cook. 
What Styles of Electric Grills are there and How Do They Cook? 
There are two main styles of electric grills, i.e., open and contact grills. The key difference between the two electric grills is that the contact grills come with a floating cover/ top plate, while the open grill has a lid on top (similar to the outdoor grill). However, some open grills come without the lid cover. 
Also, food cooked on a contact grill doesn't need to be flipped while that on an open grill is flipped halfway the cooking time to allow even cooking on both sides.
Best Foods to Cook on an Electric Grill 
1. Steaks 
Steaks are one of the most cooked foods on grills. It's one of the meals you'll enjoy preparing while you have a conversation with your family or friends at home. 
Grilling steak is not complicated. However, depending on the type of steak or kind of meat you choose, the cooking time and temperature vary. It's due to the density and thickness of the meat. A typical way of cooking a steak on a grill starts with marinating it, preheating the grill for about 15-20 minutes, cooking each side for about 3-4 minutes, letting it rest, and serving.
The common steak recipes cooked on electric grills include Bruschetta Steak, garlic butter steak, Grilled Ribeye Steak, etc. You can always try your favorite steak recipe on an electric grill.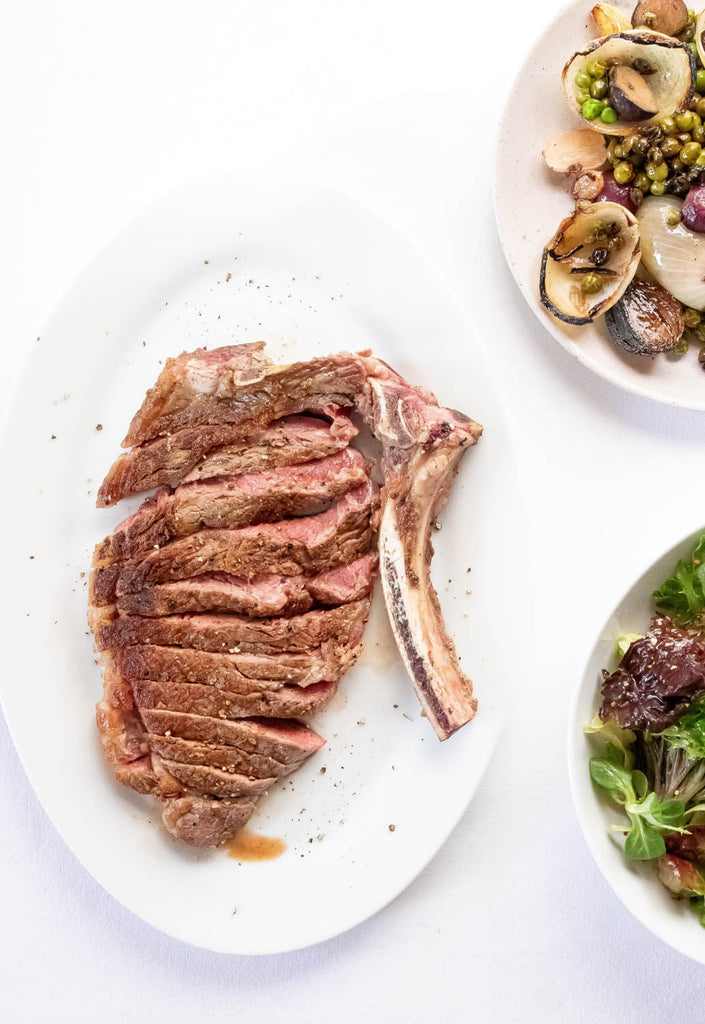 2. Hamburgers 
You can easily and perfectly prepare some of your favorite burgers on an electric grill. As a matter of fact, most people tend to enjoy grilled burgers because of the excellent flavor. 
Cooking a hamburger on an electric grill takes about 6-10 minutes if your patties maintain an internal temperature of 160 degrees F. Ensure you do not compress the patties. You only flip them once, and you indent the center of the patties burger to prevent puffing. By doing so, you end up with a nice burger. 
Among the common burgers include Mediterranean spiced burgers, moist grilled chicken burgers, veggie burgers, cheeseburgers, steakhouse burgers, etc.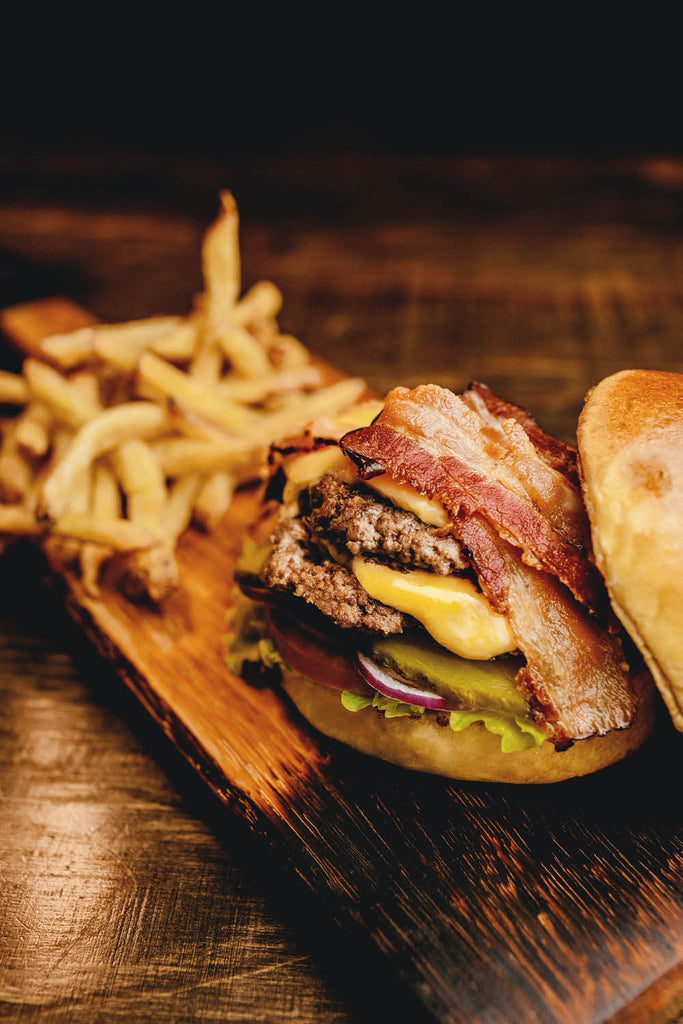 3. Hot Dogs 
Hot dogs are one of the Americans' favorite foods. According to research by the Hot Dog Organization, it depicted that out of the 90% of Americans who prepare hot dogs, 63% preferred grilling as their favorite method of cooking, 12% were into steaming, 9% microwaving, while 8% cooked it through frying. 
Additionally, cooking hot dogs on an electric grill is a simple process that takes approximately 5 to 7 minutes. However, ensure you preheat your grill to about 400 degrees F before cooking. A cold grill will dry out your hot dogs.  
Among the typical grilled hot dog recipes entail grilled cheese dogs, grilled bacon-wrap stuffed hot dogs, Chicago-style dogs, Californian hot dogs, etc. 
4. Sea Foods (Shrimp & Fish) 
Grilled shrimps is another great meal you can cook on your electric grill. It's full of flavor, tender, and can be eaten with other foods such as rice. Grilled shrimp is among the healthiest foods you eat since it has high proteins yet low calories level. 
Most people are not familiar with grilled fish. However, food enthusiasts are gradually embracing it because of its health benefits compared to frying. 
Common grilled shrimp recipes include garlic grilled shrimp, spicy grilled shrimp, Mediterranean grilled shrimp kabobs, margarita grilled shrimp, grilled shrimp with honey, etc. 
Among common grilled fish recipes include grilled fish steaks, spicy grilled fish, grilled fish with lemon, etc.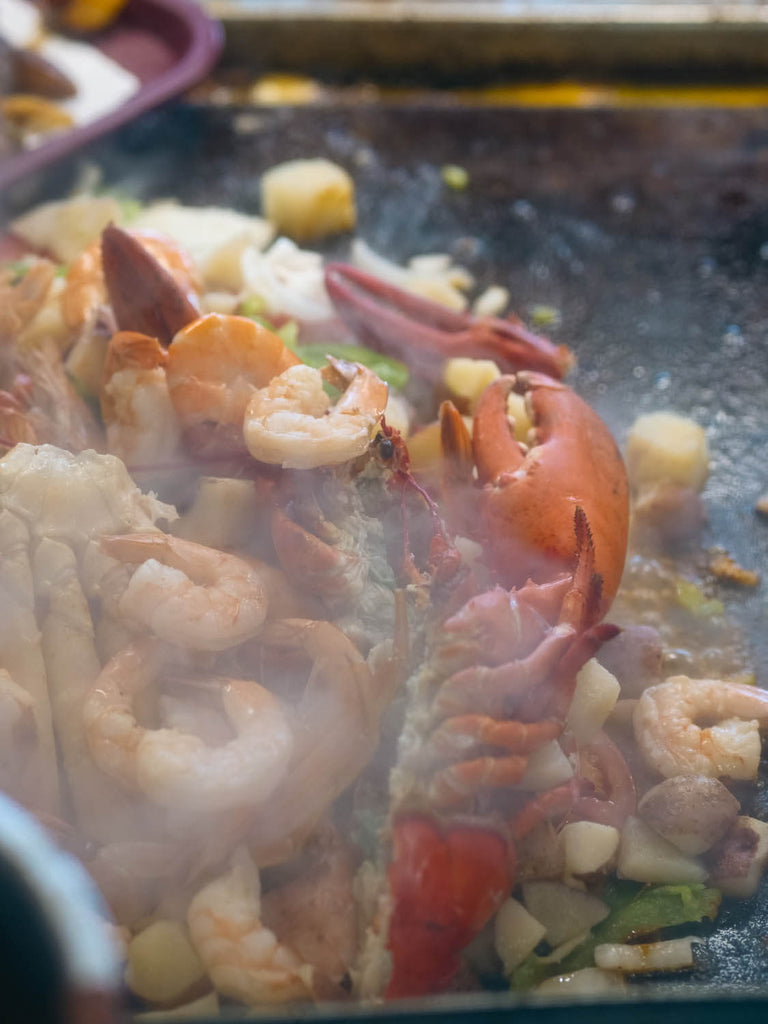 5. Vegetables 
You can cook vegetables on an electric grill. Grilled vegetables are the healthiest foods you can prepare on a grill since most nutrients are retained. Among the common grilled vegetables include asparagus, onions, zucchini, mushrooms, eggplants, sprouts, sweet potatoes, carrots, peppers, etc.  
However, you should avoid cooking leafy vegetables on an electric grill. 
Common grilled vegetable recipes include balsamic grilled vegetables, herb grilled vegetables, sweet & spicy grilled vegetables, Tuscan grilled vegetables, etc.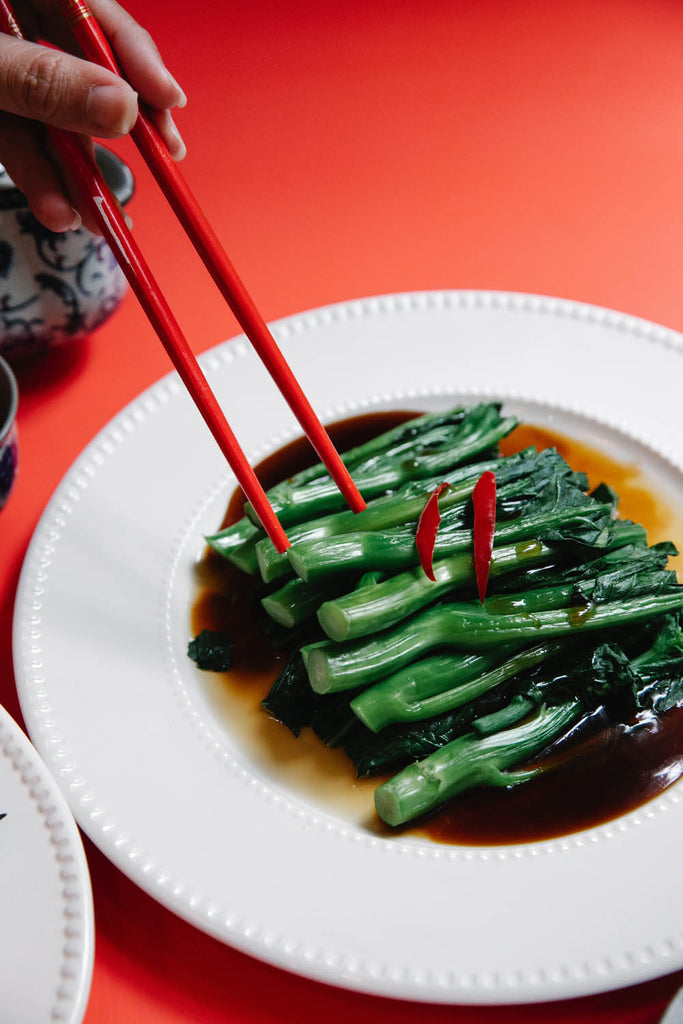 6. Pork Chops 
This list can't be complete without the mention of pork chops. Well-grilled pork chops are healthy when eaten in moderation. They are rich in minerals and high-quality proteins that your body needs. 
Grilling pork chops takes about 8-12 minutes at 350 degrees F. The process is also easy and starts with marinating the pork chops, followed by preheating the electric grill over medium heat and cooking each side for approximately 4 minutes. It's that easy. However, it may vary across various grills or based on the size of the pork chop being grilled. 
Common recipes include juicy grilled pork chops, zingy pork chop, spicy grilled pork chop, grilled Sriracha pork chop, grilled lemon pepper pork chops, honey garlic grilled pork chops, coffee crusted grilled pork chop, etc. 
Final Thought 
You can cook a variety of foods on electric grills. They are versatile, and their cooking surfaces have even heat distribution. Additionally, heat settings allow easier control of temperatures, thus attaining a heat level suitable for that particular food you'll be cooking. 
Furthermore, electric grilling is healthy as less oil is used, and there are no fumes while cooking. Check out Atgrills indoor electric grills and griddles to cook food on a cookware with natural stone coating.